Take our quick and free assessment to determine your interest areas and programs most suited to your career pathway.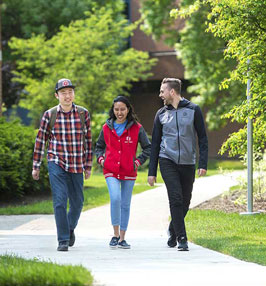 Fanshawe's Pathfinder assessment, powered by Career Key, is an easy way to discover career and program pathways that match your interests and strengths. Pathfinder is based on the most respected and widely used career theory, Holland's Theory of Career Choice, which was developed by internationally-recognized counselling psychologist, Dr. Lawrence K. Jones NCC.

Simply decide whether statements about yourself are true, mostly true or not true, and Pathfinder will determine your Holland Code interest areas (Realistic, Investigative, Artistic, Social, Enterprising or Conventional) and suggest Fanshawe programs most suited to your career pathway.
For more information about Fanshawe, visit www.fanshawec.ca.